How to Learn Chinese by Watching Chinese Movies
When learning a new language, keeping up the motivation is a major challenge faced by language learners. Half of language learners quit after their first year of language study. Hence, making study plans to keep one motivated is critical for language learning success. Studies have shown that watching movies can be a source of motivation for language learners. In addition, movies are also a good source of aural input to help improve listening skills. This is especially so for people who learn Chinese in an English speaking environment.
Some students regard watching foreign language movies and television series as one of the most effective ways in improving their foreign language skills and is used as a tool for additional Chinese lessons. However, it is no less important to note that in order to use movies for language learning, there should be a match between learner's language level and the lexical complexity of the movies watched.
Understanding a television program requires 95% vocabulary size or coverage, which is less than 98% coverage required to understand written text. Research for English television program requires 3000 word families to understand 95% of the spoken discourse. To increase the level of comprehension to 98% requires additional knowledge 3000 word families. No similar study for learners of Chinese is known as of date. One estimate shows knowing between 2500 and 3000 characters would enable 95% comprehension. Watching movies is also encouraging for learners as it is easier to understand due to the presence of visual cues, rather than written text or audio alone.
An interesting study by Pavakanun and d'Ydewalle shows that watching movies with subtitles generates more incidental vocabulary learning than watching movies without subtitles. And for adult learners, watching movies in their first language with foreign language subtitles generate even more incidental vocabulary learning than watching movies in foreign language with first language subtitles. It is very helpful for beginner learners to watch foreign language movies with subtitles initially to reduce the burden of comprehension, gradually to drop the support of subtitles.
In order to increase the chance of learning new vocabularies, learners are encouraged to watch the same movies several times to familiarise themselves with the new vocabularies. Alternatively, learners could watch several movies in a week to increase their encounter with the new vocabularies. A minimum of one movie per week is recommended, with three movies per week suggested to be optimal. That's 50 to 150 movies in a year on top of your regular Chinese classes!
For teachers, providing learners with key vocabularies of the movie will reduce learners' burden and aid comprehension. Alternatively, learners may familiarise themselves with the description of the movie prior to watching to support comprehension.
Below is a list of contemporary Chinese romantic movies to get you started. These contemporary movies will enable learners to learn Chinese contemporary language use and society. The genre generally uses more simple words compared to, say, historical movies. Other than the lexical complexity of the film script, we also take into consideration the speed of dialogue and movie quality.
---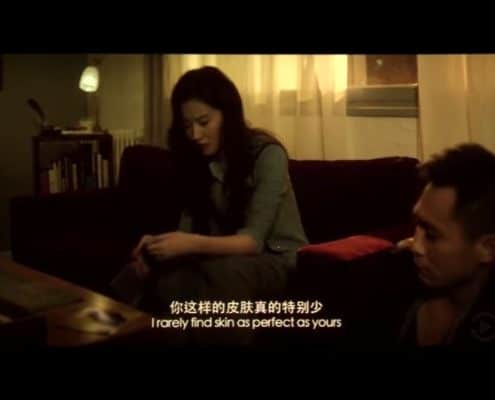 The story explores the love relationship of a young woman and the three men she encounters who happen to belong in the same family. Elsa (played by Liu Yifei) meets Ma Rong, a shakuhachi player (played by Li Ming) who is also a silkworm factory owner. Romance blossoms between the two. A young man is infatuated with Elsa, only later the story unfolds, revealing the true identity of the young man. Elsa moves to France, meets Ma Rong's brother (played by Liu Ye) who is a tattoo artist. He persuades Elsa to let him pen a night peacock, a type of butterfly, on her back, which she agrees.
---
Peiru (played by Shu Qi) moves to Mainland China from Hong Kong to start over. At a karaoke bar, she meets Zhendong (played by Liu Ye) while she is drunk and pukes on him. Peiru is heartbroken as she breaks up with her married boyfriend and starts looking for Zhendong. He helps her open a business using his savings. He then gets fired and suffers a brain injury. Not wanting to be a burden, Zhendong leaves without telling Peiru. At this time, she has fallen hard in love with him. She looks for him and agrees to be with him despite his memory loss. They get married and live in the country. She takes a small office job to support them both while they share lives with his brother and wife.
---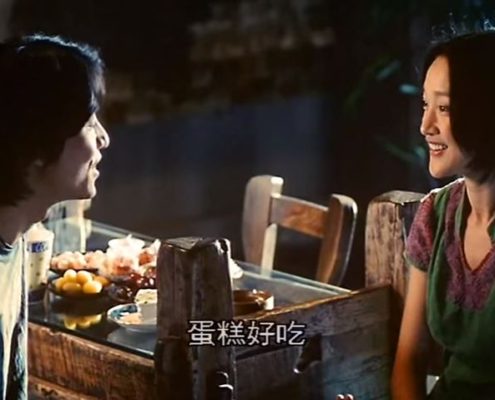 Xiao Yu (played by Zhou Xun) works at a café in Hangzhou and has an imaginary little friend that she talks to from time to time. One day, A Qin (played by Chen Kun) from Beijing comes to her café. He requests a birthday song and finds a music note while on stage, and so he sings. Xiao Yu is captivated by the man's singing and offers him a cake that she bakes. Despite his girlfriends in Beijing, and she a faithful suitor, the two fall in love and finally move in together. A Qin is struggling with the monotony of their coupled life and the pair separate. They meet again online and reunite.
---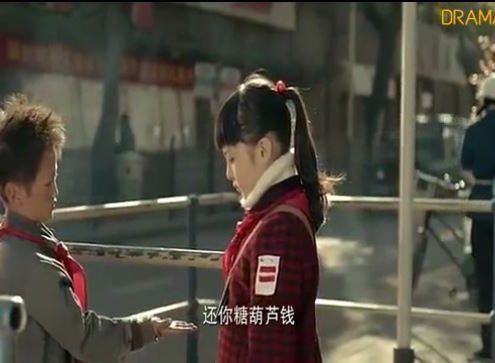 Anran (played by Gao Yuanyuan) and Yongyuan (played by Nicholas Tse) meet when they are kids. They bond as both have lost their mothers. Yongyuan leaves Beijing with his uncle, not being able to tell Anran. They meet again years later when Anran is in college and Yongyuan works selling clothes in the market. But fate separates them again. Anran leaves for the U.S. brokenhearted. Fast forward a few years, Yongyuan visits New York and finds Anran through some paintings he sees at a gallery, painted by her boyfriend. The two rekindle their romance. Yet again fate interferes and causes Yongyuan's ex-boyfriend to be invalid, forcing her to sacrifice her true love. Finally, Anran's boyfriend sets her free. She calls Yongyuan to tell him she is coming back to Beijing, not knowing that all this time he is in New York. Fate has a different plan for them.
---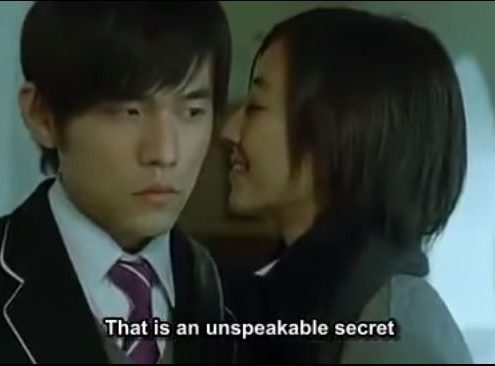 Xianglun (played by Jay Zhou) is a new transfer student to a music school. He hears beautiful piano music coming from a recital room. There he meets Xiaoyu, the girl who plays the song. Thereafter, the two become close. Xianglun often gives Xiaoyu a ride home on his bicycle. But he wonders why Xiaoyu always seems to be alone. Another girl named Qing Yi takes a liking on Xianglun. When he is practicing piano in the music room and the door opens, Xianglun thinks it is his date, Xiaoyu. So he shuts his eyes and offers to be kissed. It turns out to be Qing Yi who kisses him. Xiaoyu sees this and runs away, thereafter not coming to school. Xianglun searches for her, but no one seems to know who she is.
---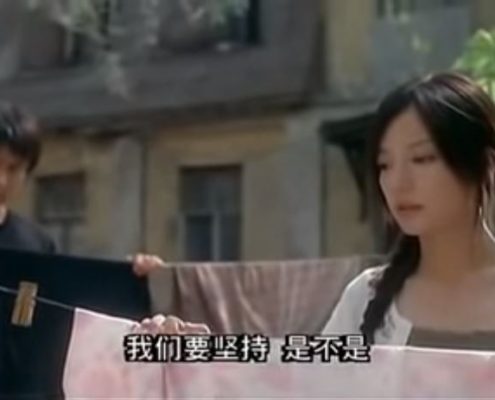 Qingran (played by Zhao Wei) and Houjia are high school sweethearts. Upon graduation, Houjia's mother prohibits his son from seeing Qingran, claiming that her father is to blame for the death of Houjia's father. The couple are tortured from not being able to be together and liken their love to Romeo and Juliet. Houjia then moves out of the town to study abroad and Qingran decides not to see him anymore, for fear that he will break up with her. Years later, Houjia returns home but he does not go to see Qingran. Qingran's father becomes seriously ill and admits of his wrongdoing. He asks Houjia's mother for forgiveness and asks Houjia to marry Qingran. On Valentine's Day, Houjia has a chance encounter with Qingran. The star-crossed lovers tie the knot.
---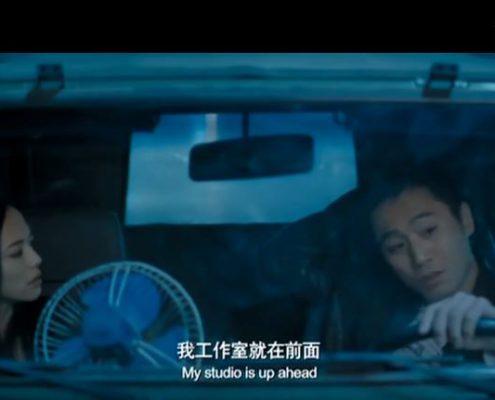 Xiaofei (played by Yao Chen) starts her new job as a fashion editor. There she meets Yihong (played by Liu Ye), a famous painter the magazine is interviewing. Their first encounter is rocky. But Yihong is smitten by Xiaofei and charms her all the way. When they become a couple, she hears of a rumour that causes a misunderstanding between the two. But soon the couple rekindles. Not long after, Yihong receives an invitation to work in New York, which he accepts and he says goodbye to Xiaofei. She is brokenhearted but accepts their fate. Months later, her boss tells her that Yihong is not doing well in New York so she flies there to see him. At the gallery, he announces to the press that he is quitting painting altogether.
---
In summary, some benefits of watching movies for language learning are as follows:
Improve listening skills
Acquire new vocabularies
Learn how to use words appropriately through realistic contexts
Learn how to mimic native speaker's accent
Learn the body language of the target language
Get familiar with the different accents of native speakers
Create awareness of the target language's culture
Keep up one's motivation

---
See also Learning Chinese Using Song.
Click the button below to learn more about our online Mandarin classes for adults (general, business, travel, or HSK preparation).