Most Useful and Interesting Apps to Learn Chinese for Kids
---
Learning Chinese is made more fun by the abundance of language apps to learn Chinese for kids available today. Many of these apps focus on the writing practice. Hence, we have chosen two of these apps that are interesting and unique for kids who want to learn the Chinese writing. However, there are also other aspects of learning Chinese that are important (speaking, listening, and reading) so we include a small selection of apps that offer different aspects of learning.
Kids Write Chinese: Learn Chinese Mandarin FREE
This is such a good app for kids just starting to learn Mandarin and need to practice the basic characters. The app features 200 common characters kids learn starting from the very beginner. Click on the word that you want to learn, then a new screen will appear. On the top left corner, there is an animated stroke order that repeats itself over and over – very convenient, while user copies the stroke order and trace it with your fingertip on a bigger box below. Remember the writing sheet with gridline for practicing the characters by hand? This app allows you to do just that! Each time you write, the character can be stored in the worksheet so users can practice writing the character again and again (each sheet can store up to 48 characters – see the picture below). There is an audio file accompanying each character. This learn Chinese for kids app also has a cute function in which user is asked to write their Chinese name by writing on the screen in the beginning. The only thing that is absent from the characters is the pinyin, but then again this app is designed to practice the writing, not the pinyin. As this app is completely free, there is a small banner ad down at the bottom. The same developer also has several other very useful paid apps that feature more characters for kids to practice. The links for these apps are included in the app.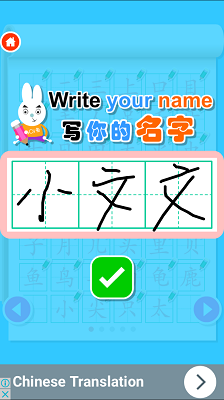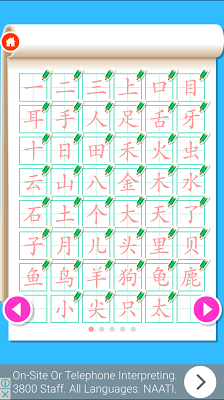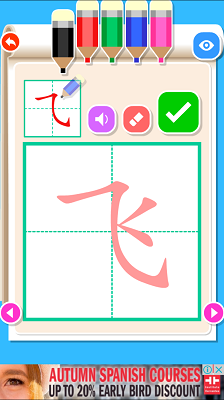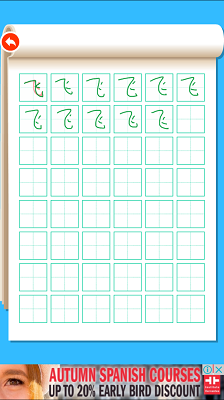 Learn Chinese (Mandarin) the Fun Way
This learn Chinese for kids app only features 72 Chinese characters ideal for very beginning learners. Like the above app, its main function is to enable kids to practice writing Chinese. But it has some additional features. Click on any word you want to learn, then you can read the details of this word, such as its pinyin, radical, meaning, and pictograph. On the writing practice screen, there is an animated stroke order at the top right corner and users can imitate the writing on the bigger box below using your finger tip. You can write up to five of the same characters repeatedly and store this. There is also a very informative function of how the character has evolved from the ancient script to the present day form. The best part of the app is the story of the pictograph that helps users to remember the character. There is also a blank canvas where users can just draw the character and any picture that will help them remember the word. This free app is ad free.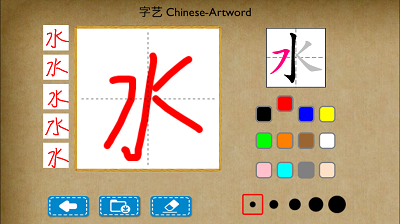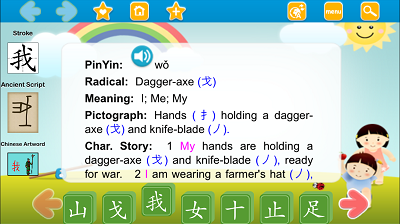 Happy Children's Songs – Sing, Play and Learn Chinese
If the above two apps focus on writing skills, this app facilitates kids' listening, speaking, and reading skills. The app features 315 kids' songs – that's plenty to choose from. There are very easy songs for very beginner Mandarin learners, as well as more advanced songs for kids who are continuing Mandarin learners. It is basically a karaoke practice for kids in which they get to listen to songs (sung by kids) and read the lyrics both in Mandarin characters and pinyin, and sing along. So even though users cannot read Mandarin characters, they can rely on the pinyin and the audio to practice singing. There are also some cute backgrounds to choose from.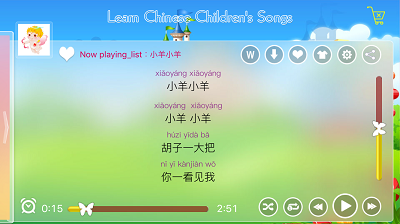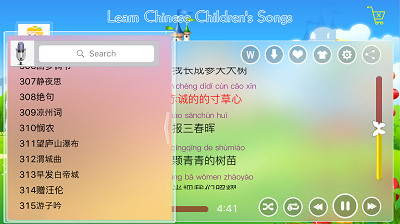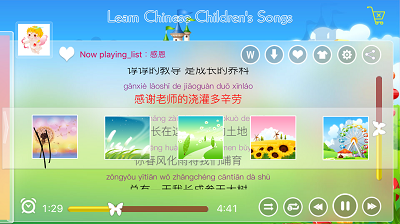 Bilingual Story Time by Hao-Ming Yeh
This app retells famous English children stories in Mandarin, such as Sleeping Beauty, The Gingerbread Man, Snow White, and many more. Users will have to download separate apps for each story and they are all FREE. The story is told in a simple way in which a picture is presented, accompanied by an audio storytelling and subtitles (which can be turned off). Users can also choose to have the subtitles in either Mandarin, English, or both. This app supports kids' listening and reading skills.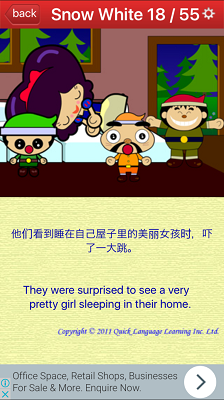 Snaplingo
This app for kids connects kids in English speaking countries with kids in China. There is an initial verification process by human staff for kids' safety reasons (e.g. user is required to take a selfie and send it to the app). Users connect with their 'penpals' in China by sending audio messages and texts. Snaplingo will match a penpal for you. The app also gives kids daily missions to accomplish so that they get to practice speaking, listening, reading, and writing in Mandarin. For instance, kids are given a mission to record themselves saying 'Ni Hao' and its equivalent in English to send as a message to their Chinese penpals. Users get to create their own avatar and raise their own pet for fun. As this app works more like a language exchange platform for kids, in addition to practice their Mandarin, English speaking kids also need to teach kids in China some English, so they can be each other's language coach and introduce one's culture to another.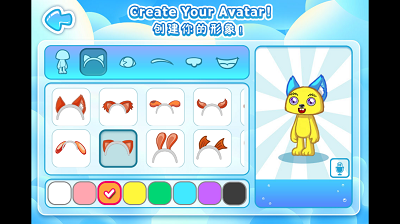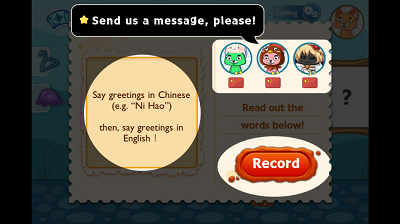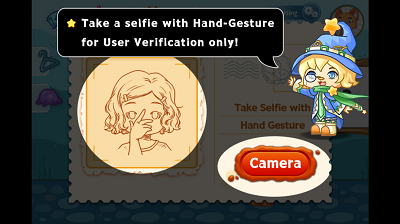 Chinese Mandarin Audio Book by Jiang Yixin
This app is more suitable to be used by kids under an adult guidance who speaks the language. It is completely in Mandarin. It works like a talking textbook with a teacher prompting the kids to read along with her and some other texts are read by kids. The illustrations are beautiful, the audio quality excellent. There are 12 levels to choose from. This app suits primary school kids as well as secondary school kids. The contents of the books are delightful and are the ones learnt by native speaker children. Kids will learn some popular children rhymes, poems, songs and stories. The app provides the first few parts of the book for free. And for 25 yuan (less than $5), users get full access to the book, a worthwhile investment.