Selected English Love Poems in Chinese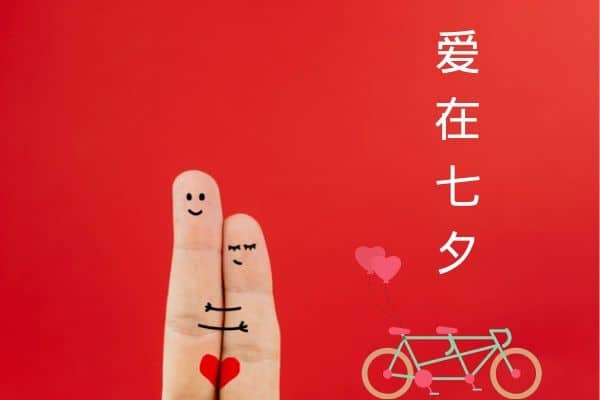 Translating poems from one language into another language is not an easy task; the translated work may not be able to preserve the meaning of the original work because there may not be a similar expression in the other language, the poet's environment and culture may be greatly different from that of the translated language, causing the translated work to deliver a different feeling from the original work. Nevertheless, here is a list of our favourite English love poems with their Chinese translations side-by-side. If you have learned the Chinese language, you can compare the original poem and the translated poem and observe the differences.
[i Carry Your Heart With Me(i Carry It In]
By E.E. Cummings
i carry your heart with me(i carry it in
my heart)i am never without it(anywhere
i go you go,my dear;and whatever is done
by only me is your doing,my darling)
i fear
no fate(for you are my fate,my sweet)i want
no world(for beautiful you are my world,my true)
and it's you are whatever a moon has always meant
and whatever a sun will always sing is you
here is the deepest secret nobody knows
(here is the root of the root and the bud of the bud
and the sky of the sky of a tree called life;which grows
higher than soul can hope or mind can hide)
and this is the wonder that's keeping the stars apart
i carry your heart(i carry it in my heart)
我将你的心带在身上
作者:爱德华·艾斯特林·卡明斯
我将你的心带在身上
(用我的心将它妥善包藏)
天长日久也不会遗忘
(无论我前往何方,都有你伴我身旁;
即便我单独成事,那也是出于爱人,你的力量)
面对命运我从不恐慌
(只因你就是我命运的方向)
世间万物于我皆如浮云
(只因你在我眼中就是天地四方)
这秘密无人知晓,在我心底埋藏
(它是根之根,芽之芽,天之天,都是生命之树所生长;
这大树高于心灵的企望,也高于头脑的想象)
是造化的奇迹,能够隔离参商
我将你的心带在身上
(用我的心将它妥善包藏)
When You Are Old
By William Butler Yeats
When you are old and grey and full of sleep,
And nodding by the fire, take down this book,
And slowly read, and dream of the soft look
Your eyes had once, and of their shadows deep;
How many loved your moments of glad grace,
And loved your beauty with love false or true,
But one man loved the pilgrim soul in you,
And loved the sorrows of your changing face;
And bending down beside the glowing bars,
Murmur, a little sadly, how Love fled
And paced upon the mountains overhead
And hid his face amid a crowd of stars.
当你老了
作者:威廉·巴特勒·叶芝
当你老了,头发花白,睡意沉沉,
倦坐在炉边,取下这本书来,
慢慢读着,追梦当年的眼神
那柔美的神采与深幽的晕影。
多少人爱过你青春的片影,
爱过你的美貌,以虚伪或是真情,
惟独一人爱你那朝圣者的心,
爱你哀戚的脸上岁月的留痕。
在炉栅边,你弯下了腰,
低语着,带着浅浅的伤感,
爱情是怎样逝去,又怎样步上群山,
怎样在繁星之间藏住了脸。
A Red, Red Rose
By Robert Burns
O my Luve is like a red, red rose
That's newly sprung in June;
O my Luve is like the melody
That's sweetly played in tune.
So fair art thou, my bonnie lass,
So deep in luve am I;
And I will luve thee still, my dear,
Till a' the seas gang dry.
Till a' the seas gang dry, my dear,
And the rocks melt wi' the sun;
I will love thee still, my dear,
While the sands o' life shall run.
And fare thee weel, my only luve!
And fare thee weel awhile!
And I will come again, my luve,
Though it were ten thousand mile.
一朵红红的玫瑰
作者:罗伯特·彭斯
我的爱人像一朵红红的玫瑰,
它在六月里初开,
啊,我的爱人像一支乐曲,
美妙地演奏起来。
你是那么美, 漂亮的姑娘,
我爱你那么深切;
亲爱的, 我会永远爱你,
一直到四海枯竭。
亲爱的, 直到四海枯竭,
到太阳把岩石烧裂!
我会永远爱你,亲爱的
只要是生命不绝。
我唯一的爱人,
我向你告别,我和你小别片刻;
我要回来的,亲爱的,
即使万里相隔!
Love
By Roy Croft
I love you,
Not only for what you are,
But for what I am
When I am with you.
I love you,
Not only for what
You have made of yourself,
But for what
You are making of me.
I love you
For the part of me
That you bring out;
I love you
For putting your hand
Into my heaped-up heart
And passing over
All the foolish, weak things
That you can't help
Dimly seeing there,
And for drawing out
Into the light
All the beautiful belongings
That no one else had looked
Quite far enough to find.
I love you because you
Are helping me to make
Of the lumber of my life
Not a tavern
But a temple;
Out of the works
Of my every day
Not a reproach
But a song.
I love you
Because you have done
More than any creed
Could have done
To make me good
And more than any fate
Could have done
To make me happy.
You have done it
Without a touch,
Without a word,
Without a sign.
You have done it
By being yourself.
Perhaps that is what
Being a friend means,
After all.
爱
作者:罗伊·克里夫特
我爱你,
不光因为你的样子,
还因为
和你在一起时
我的样子。
我爱你,
不光因为你为我而做的事,
还因为
为了你
我能做成的事。
我爱你
因为你能唤出
我最真的那部分
我爱你
因为你穿越我心灵的旷野
如同阳光穿透水晶般容易
我的傻气
我的弱点
在你的目光里几乎不存在
而我心里最美丽的地方
却被你的光芒照的通亮
别人都不曾费心走那么远
别人都觉得寻找太麻烦
所以没人发现过我的美丽
所以没人到过这里
因为你将我的生活化腐朽为神奇。
因为有你,
我的生命,
不再是平凡的旅店,
而成为了恢弘的庙宇,
我日复一日的工作里,
不再充满抱怨,
而是美妙的旋律。
我爱你,
因为你
比信念
更能使我的生活
变得无比美好,
因为你
比命运
更能使我的生活
变得充满欢乐。
而你做出这一切的一切,
不费一丝力气
一句言辞,
一个暗示,
你做出这一切的一切,
只是因为你就是你,
毕竟,
这也许就是朋友的含义。