10 Frequently Heard Japanese Slangs
on Japanese TV Programs 
---
BY REIKO AYOUB
New expressions frequently make ways into daily conversations. Similarly, in the Japanese language, there are new slangs that come from English terms or the internet. Here I will introduce you to ten of those new Japanese slangs frequently heard in recent Japanese TV programs that you may not have learned in your Japanese class. You will surely enjoy watching Japanese TV shows more after learning the meaning of these new Japanese slangs.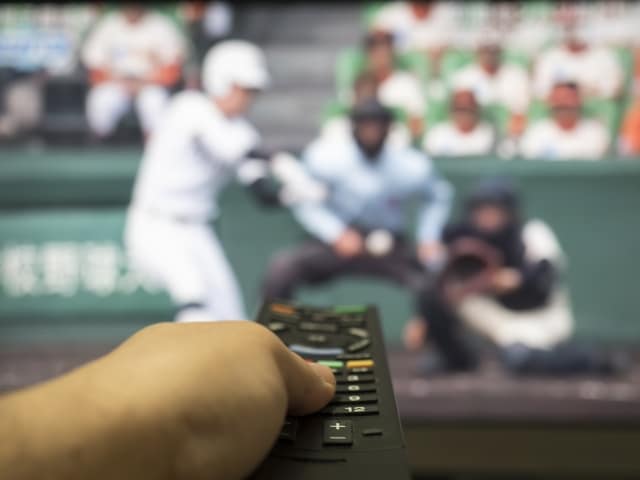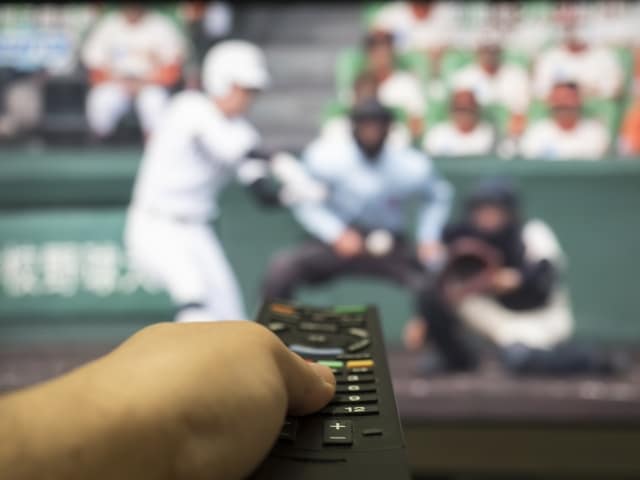 Pinkiri (ピンキリ)
Pinkiri is used to describe a price range from cheap to expensive. The origin of the expression came from the numbering on a dice – the 1 on the dice was called "pin" and the 12 was called "kiri."
Example
日本製の車はどれも質がいいですが価格はピンキリです。
Nihonsei no kuruma wa doremo shitsu ga ii desu ga kakaku wa pinkiri desu.
(All Japanese cars are good quality but prices vary.)
Dialogue
玲奈    :   このお店は色々なものがあります。このジーンズを見てください。
Reina  :  Kono omise wa iroirona mono ga arimasu. Kono jiinzu wo mite kudasai.
(Reina :  This shop has a lot of things. Look at this jeans.)
翔     :  わぁ、高級なのから格安ジーンズまでピンキリですね。
Sho  : Waa, koukyu nano kara kakuyasu jiinzu made pinkiri desune.
(Sho : Wow, there is a price range from high-end to cheap jeans.)
---
Otona no jijou (大人の事情)
In Japan, if there are taboos or situations that are difficult to say, we will briefly explain them using the slang "adult's circumstance". This jargon is mainly used by the media and is often heard on variety shows.
Example
子供には言えない大人の事情があります。
Kodomo niwa ienai otona no jijou ga arimasu.
(There are some reasons we cannot explain to children.)
Dialogue
子供        :  どうして近所の田中さん家はずっと留守なの。
Kodomo :  Doushite kinjo no takaka san chi wa zutto rusu nano?
(Child     :  Why is the Tanaka's family away for a while?)
お母さん  :  うーん、色んな大人の事情があるのよ。
Okaasan :  Uun, ironna otona no jijou ga arunoyo.
(Mother   :  Well, there are various reasons you will not understand.)
---
Riaju (リア充)
The word describes people who have a good private life. Originally used on the Internet, it has recently been incorporated into daily conversation. It combines the words ria (real) and jujitsu (enrichment).
Example
毎日リア充してます。
Mainichi riaju shite masu.
(I'm enjoying my life every day.)
Dialogue
佐藤さん  :  お久しぶりです。最近どうですか。
Sato san :  Ohisashi buri desu. Saikin dou desu ka?
(Mr. Sato :  Long time no see. How are you doing these days?)
鈴木さん     :   お陰様で、仕事も私生活もリア充しています。
Suzuki san :  Okagesama de shigoto mo shiseikatsu mo riaju shite imasu.
(Mr.Suzuki :   Thanks to you, both my work and personal life are fulfilling.)
---
Moeru (萌える)
The meaning of the word is close to "sweet" or "cute" in English, but in addition to that, it contains the feeling of one-sided, strong passion and desire to a certain object or person.
Example
あの子猫はかわいくて萌えます。
Ano koneko wa kawaikute moe masu.
(That kitten is adorable.)
Dialogue
奈菜    :   あの俳優の映画よかったけれど、みた?
Nana  :  Ano haiyuu no eiga yokatta keredo mita?
(Nana :  That actor's movie was good. Did you see it?)
紀子  :   うん、仕草が萌えた。また見たい。
Kiko  :   Un, shigusa ga moeta. Mata mitai.
(Kiko :   Yeah, his acting was lovely. I want to see it again.)
---
Kodawari (こだわり)
There are many ways to use kodawari. The word is often used to describe someone's being particular or fussy about details. The negative nuance is being too obsessed with details.
Example
この品はこだわりがありますね。
Kono shina wa kodawari ga arimasu ne.
(This product has great attention to details.)
Dialogue
テレビ司会者        :         美味しそうな寿司ですね。何かこだわりはありますか。
Terebi shikai sha :  Oishi souna sushi desune. Nanika kodawari wa arimasu ka?
(TV Presenter      :        It looks delicous sushi. Do you have any particular condition?)
寿司職人 :   はい、毎朝築地魚市場でねたを仕入れています。
Kiko        :    Hai, mai asa tsukiji uoichiba de neta wo shiirete imasu.
(Kiko       :    Yes, I buy the stock at Tsukiji fish market every morning.)
---
Ikemen (イケメン)
Ike is an abbreviation of iketeru meaning "cool" and men means "faces". Ikemen is a slang for attractive people, especially those with good looking appearance.
Example
あの人イケメンだね。
Ano hito ikemen dane.
(That person is handsome.)
Dialogue
百合 :   この間一緒にいた友達は誰ですか。
Yuri :   Kono aida isshoni ita tomodachi wa dare desuka?
(Yuri :   Who was you friend you were with the other day?)
悟         :   同じ学校の子だよ。イケメンだからもてるよ。
Satoru :  Onaji gakkou no ko dayo. Ikemen dakara moteru yo.
(Satoru :  He is in the same school. He is popular because of his good look.)
---
Ikumen (育メン)
Iku is an abbreviation of ikuji (nursing) and men in katakana is from the English word "men". This is a nickname for fathers who are enthusiastic about raising children and do not hesitate to take a parental leave although it is not well received by their superiors at work.
Example
旦那さんは育メンでいいですね。
Danna san wa ikumen de ii desu ne.
(It's great that your husband is willing to raise children with you.)
Dialogue
お婆さん          :  あなたのお父さんはいつも着替えを手伝ってくれるの?
Obaasan         :  Anata no otousan wa itsumo kigae wo tetsudatte kureruno?
(Grandmother :  Does your father always help you with changing clothes?)
孫                 :  うん、毎日だよ。お父さんは育メンだからね。
Mago           : Un, mainichi dayo. Otousan wa ikumen dakara ne.
(Grandchild : Yeah, he does it every day. He enjoys helping me.)
---
Furiitaa (フリーター)
Furiitaa (from the English word "free") refers to people who do not have a full-time employment.
Example
フリーターですが楽しく生活しています。
Furiitaa desu ga tanoshiku seikatsu shite imasu.
(I enjoy living even though I'm a freeter.)
Dialogue
陸     :  親が望むから、今定職を探しているんだよ。
Riku :  Oya ga nozomu kara teishoku wo sagashite irun dayo.
(Riku :  I'm looking for a permanent job because my parents wish me to do so.)
圭吾   : そうなんだ。フリーターではなくなるということだね。
Keigo : Sou nanda. Furiitaa dewa nakunaru to iukoto dane.
(Keigo : Is that so? You will no longer be a freeter.)
---
Niito (ニート)
Niito comes from the English term NEET (Not in Education, Employment, or Training). It refers to people who do not have anything to do all day every day.
Example
ニートにはなりたくないです。
Niito niwa naritaku nai desu.
(I don't want to be NEET.)
Dialogue
お父さん :  何日何をやっているんだ?いい加減ニートは卒業しなさい。
Otousan :  Mainichi nani wo yatte irun da? Iikagen niito wa sotsugyou shinasai.
(Father   :  What are you doing every day? You must get out from doing nothing.)
息子       :  わかってる。でもやりたいことが見つからないんだよ。
Musuko :  Wakatteru. Demo yaritai koto ga mitsukara nain dayo.
(Son      :   I know. But I haven't found anything I want to do.)
---
Konkatsu (婚活)
Konkatsu is a term used for active searching for marriage partners. One of the activities related to konkatsu is speed dating 合コン (goukon) where the number of males and females attending the event must match.
Example
私は今婚活しています。
Watashi wa ima konkatsu shite imasu.
(I'm actively looking for a marriage partner now.)
Dialogue
愛子 :  婚活はうまくいっていますか。
Aiko :  Konkatsu wa umaku itte masuka?
(Aiko : How is your partner searching going?)
恵            :   まだいい人と出会えていません。難しいですね。
Megumi :  Mada ii hito to deaete imasen. Muzukashii desune.
(Megumi :  I haven't met a good person yet. It is difficult.)