Top Japanese Animated Films for Children
---
Japanese animation dated back to 1917. To this date, Japanese animated films have garnered a large number of international fans. The birth of Japanese animation as we know it today started with the hit Astro Boy (鉄腕アトム Tetsuwan Atomu) in 1963, which remains popular until today.
In 1956, Toei Animation (東映アニメーション Tōei animēshon), visioned to be the Disney of the East, was founded and joined by Hayao Miyazaki, who later co-founded Studio Ghibli. The Studio has produced many internationally acclaimed animated films, with five titles having received Academy Award Nominations and four titles the Japan Academy Prize for Animation of the Year.
Although there are many Japanese animated films out there, most are more suitable for adults or young adults. Here are our picks of Japanese animated films for children:
---
Click on the image to view the trailer.
Mary and The Witch's Flower (メアリと魔女の花 Meari to majo no hana)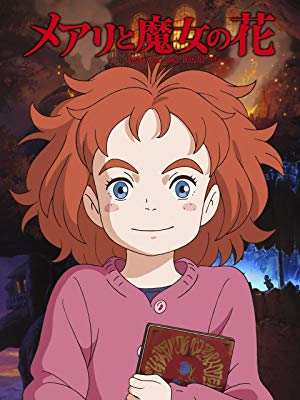 Fans of Harry Potter will enjoy this one. Mary finds a mysterious looking flower in her Great Aunt's garden and accidentally activates its magical power. She is whisked away with a cat named Tib to the college for witches hidden in the clouds. The headmistress takes her for a tour of the college. There Mary learns the arts of magic and is able to perform advanced spells. The headmistress and Doctor Dee, the chemistry teacher, are convinced that she is a prodigy.
---
Rudolf the Black Cat (ルドルフとイッパイアッテナ Rudorufu to Ippai Attena)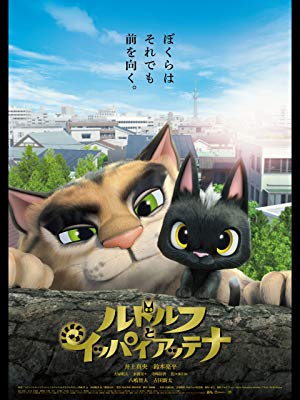 Rudolf is a pet cat who sneaks out of his home to explore the outside world. In his journey, he meets Ippai Attena, a big stray cat who knows how to read. Ippai Attena teaches Rudolf how to read Japanese. One day, Rudolf sees his hometown on TV and decides to find his way back home.
---
Wolf Children (おおかみこどもの雨と雪 Ookami kodomo no Ame to Yuki)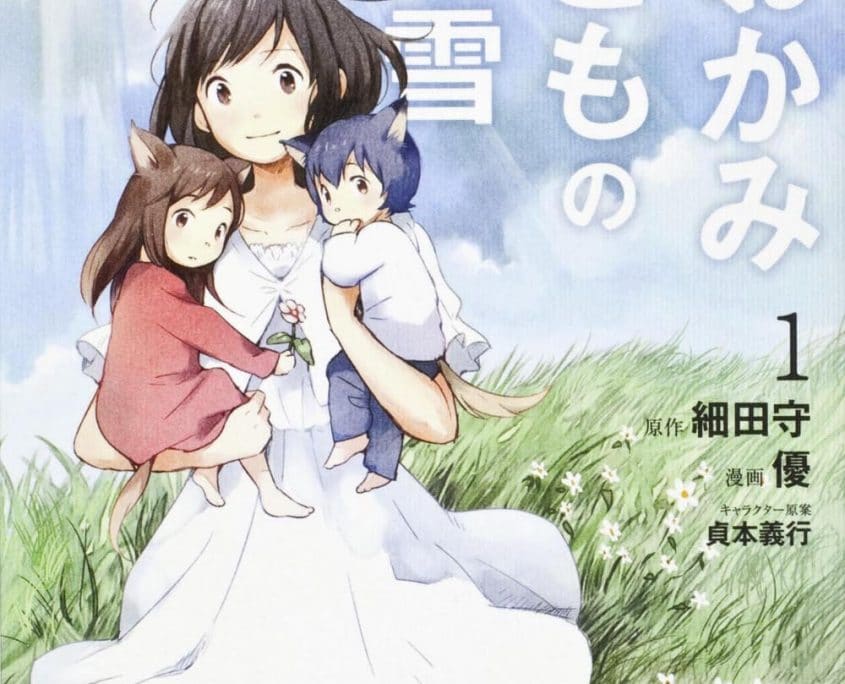 Ame and Yuki are brother and sister whose father is a werewolf and mother a human. After their father is killed in an accident, they are raised by their mother. The family move to the country side. The children can turn into wolves but Yuki wants to go to school like other children.
---
Doraemon: Nobita's Great Battle of the Mermaid King (ドラえもん のび太の人魚大海戦 Doraemon Nobita no ningyo dai kaisen)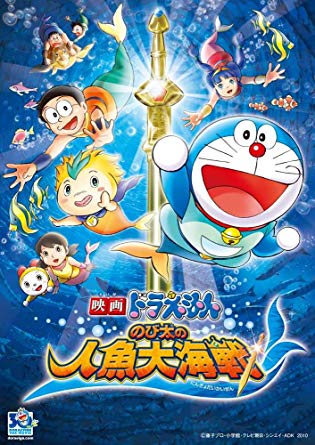 Doraemon, Nobita, Shizuka, Gian and Suneo go for an adventure in the underwater world after Doraemon uses an underwater pump simulator to submerge the city of Tokyo. There they meet Sophia the mermaid and later help her fight the King of Merman who attacks the mermaid's palace. This Doraemon movie is nominated for the Animation of the Year Award.
Several other Doraemon movies have also been nominated over the years and are worth taking a look, such as Doraemon: The New Records of Nobita's Spaceblazer and Stand by Me Doraemon which won the 2015 Best Animation of the Year.
---
Dragon Ball Z: Resurrection 'F' (ドラゴンボールZ 復活の[F] Doragonbōru Z fukkatsu no F )
This action animation, like its title suggests, tells the story of Frieza's resurrection to take revenge on the Super Saiyans that destroyed him. It is the nineteenth movie of the Dragon Ball's movie series.
---
Kiki's Delivery Service (魔女の宅急便 Majo no takkyūbin)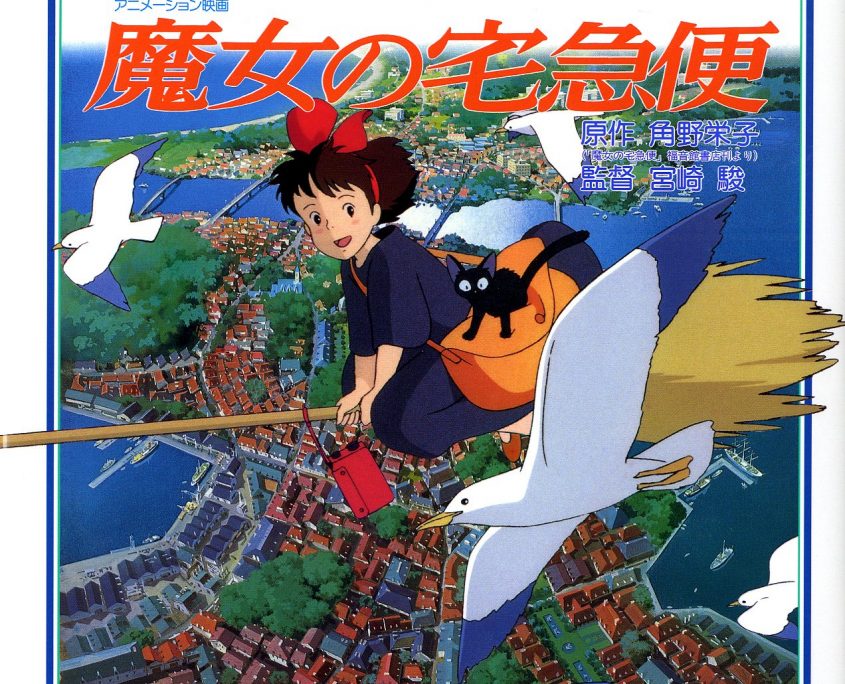 This animation is a Studio Ghibli's 1989 production. Kiki is a 13-year old witch with a black cat named Jiji. She is to leave home for a year to test her skills as a witch. She arrives at the city of Koriko and takes lodging by helping out at a bakery. There she starts her delivery service using her flying skill with a broomstick and befriends local children.
---
Hachiko (ハチ公物語 Hachikō Monogatari)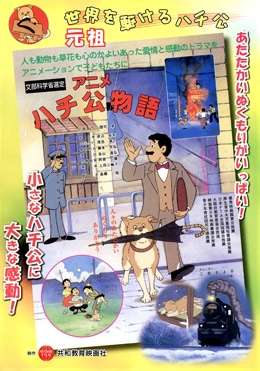 Based on the legendary Akita dog who waited for his owner everyday at the Shibuya station, this animation tells the story of Akita since he was a pup being adopted by Professor Ueno until the final chapter of his life.
---
A Stormy Night (あらしのよるに Arashi no yoru ni)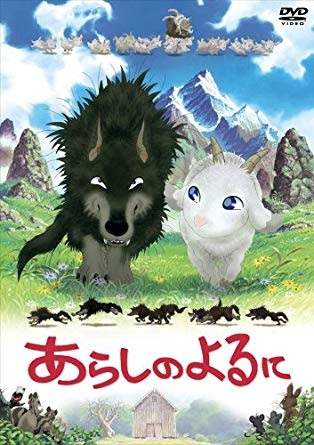 Based on an award-winning children's book of the same name, the story is about the unlikely friendship between a goat named Mei and a wolf named Gabu. However, not everyone is happy with Mei and Gabu's becoming friends.
---
Candy Candy (キャンディ・キャンディ Kyandi Kyandi)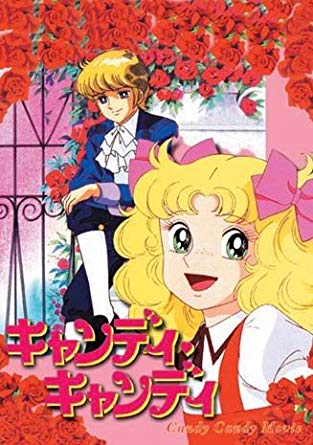 This 1992 animation is based on the popular 1975 manga of the same name. The story follows the life of Candy, an orphan who is adopted by the wealthy Audrey family. The short film tells the early part of Candy's life living in the Pony's House and the time she moves in to the Audrey's estate, meeting her first love, Anthony. The manga and cartoon series are very popular with young girls.
---
Check out our Japanese language program for children.