Best Korean Learning Apps
for Beginners in 2023

---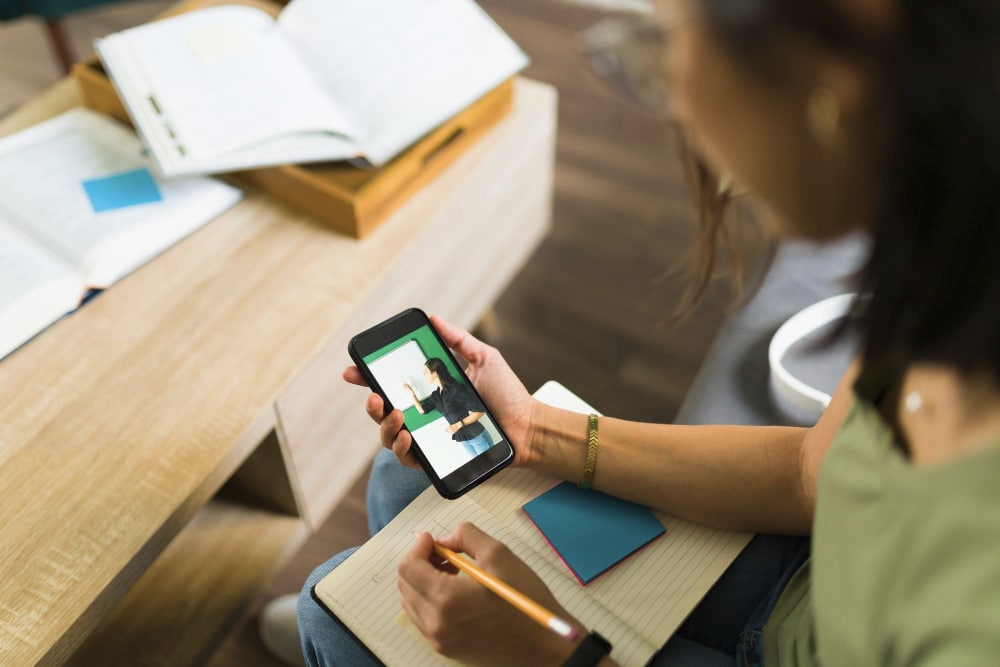 With the rise in popularity of language learning apps, aspiring Korean learners now have a wide array of options to choose from. These apps offer an accessible and convenient way to study Korean for beginners. Whether you're a complete beginer or have some prior knowledge of the language, these apps will help you kick-start your Korean language journey, providing a variety of resources to learn Korean, including vocabulary flashcards, Korean writing practice, or short clips from TV shows for real life speaking and listening inputs. Here are our ultimate Korean language learning apps for beginners:
Drops
Created by Kahoot, an online game-based learning platform, Drops is a visually stunning app that captivates learners with its vibrant and playful design. The app focuses on teaching Korean vocabularies through intuitive and quick-paced exercises. Drops utilizes mnemonic techniques and carefully curated word lists to help beginners build their vocabulary effectively. Learners can set their starting point and set time to learn their target language daily, such as 5 minutes a day, 10 minutes a day, or 15 minutes a day. The app asks learners what topics interest them and their age. Learners can also join learning groups to motivate them to complete a certain goal in a specific number of days. For the free version, learners can access up to 20 topics. For the premium version, learners get to access their non-linear learning mode where you can choose from the 377 topics offered. The app presents words for learners to learn and a quiz to test their memory. The quiz includes Korean spelling in alphabet which doesn't work well for learning Korean writing. On average, learners can expect to learn 5 new words for a 5 minute daily program. The app will present learner's progress and a summary of words learned for that day.
Sejong Vocabulary
The Sejong Vocabulary is developed by the King Sejong Institute Foundation. The app offers Beginner option that teaches 1700 vocabularies, Intermediate option that teaches 3000 vocabularies, and a work-in-progress Advanced option. Learners can create their own word cards, collect word and culture cards, and check their progress while playing games. Learners can also post on the public board to connect with the community. For each word learned, learner first listens to a native speaker, then record their own voice to check, and they can also practice the writing. Unfortunately, these functions did not work when tested. There is also no introduction to Korean writing. Regardless, this app is still an excellent resource if you've learned to read Korean as each word is accompanied by example sentences, collocations, synomyms, and antonyms. There are also separate Sejong Korean Grammar and Sejong Korean Conversation apps to learn grammar and conversations respectively. In addition, there are family apps KSI Korean Grammar for Beginner and KSI Korean Conversation for Beginner.
Learn Korean
The Learn Korean app focuses on the Korean writing solely. There are three levels: level 1 for vowels and consonants, level 2 for compound characters, and level 3 for final consonants. Each level is further divided into lessons where learners will learn 4 letters each time. Learners will hear the letter pronounced and learn to write the letter. The app will prompt learners to draw each stroke of the alphabet learned. There is also a quiz to test your memory. This is a very good app to learn to write and read hangul. The practice is not too repetitive and the interface is clean and simple. Learners get two lessons free in each level and the others are locked. For $4.99, learners can access all lessons.
LingoDeer
LingoDeer is an excellent language learning companion for Korean learners. The app provides well-structured lessons and interactive exercises. This is the only app that combines vocabulary learning, grammatical explanation, and the teaching of hangul, the Korean alphabet. Learners are presented with four options to learn Korean: Introductory/Beginner, Intermediate, Fluent Korean, or Travel Phrasebook. For the travel option, there are 14 topics altogether, including a topic on marriage/dating. For example, this topic includes 51 useful phrases, such as "Are you married?", "Can I have your number?", etc. Other topics may include a combination of words and phrases. Learner can choose the phrase they want to learn and listen to the phrase, repeat it and check the accuracy of their pronunciation using speech recognition technology.
Lingopie
Lingopie is a language learning app that uses authentic TV show and movie-based flashcards to teach Korean, with new shows added weekly. The app's dual-subtitle system, which displays both the original language and the translated version, allows learners to comprehend the nuances of Korean dialogue effortlessly. This immersion in real-world content will improve learner's listening skills, vocabulary, and overall comprehension. There are various shows to choose from: animation, documentaries, movies, K-dramas. When watching the video, learners can tap on any word, listen to the pronunciation in a normal or slower mode, record the word and say it. Learners can also set the playback speed, which is important for beginners. The ability to toggle between different difficulty levels ensures a personalized learning experience suitable for learners of all stages. Learners can also set a daily goal out of four options from 8 minutes to 40 minutes a day (casual, regular, serious, intense). The app also prompts learner to set their goal for learning Korean (work, travel, family, self-improvement, cultural interest, other). If you're searching for a dynamic and entertaining way to learn Korean that goes beyond conventional methods, Lingopie is an excellent choice that brings language and entertainment to life.
Kokiri
Kokiri is an app that uses K-dramas and shows to teach you Korean. It boasts contents from SM and MBC direct, Korean entertainment agency and television channel. The mascot is an elephant, which is Kokiri in Korean. There are 6 course levels. Learners can tap on the word or sentence they want to learn and save it. When a word is tapped, learner will be taken to another page which is the dictionary page. It will be more user friendly if information of the word can pop up on the same page when tapped. Learners can also save the video for review. Some lessons feature Korean celebrities. Other than learning vocabularies and sentences, the app also teaches grammar. Contents are written in hangul and English only, so you will need to learn to read hangul first before being able to use this app effectively.
Eggbun
Eggbun is an innovative app that combines learning Korean with conversational chatbots. Having the bot explaining the grammar in a conversational manner makes the session interesting. Eggbun's chatbot feature provides instant feedback and corrections, enabling beginners to improve their language skills. There are over 1000 lessons including vocabularies and grammar. The app also provides interesting Culture Notes such as slang and idioms which can come in handy in a real life dialogue. However, topics can be accessed in a paid version only.
The apps mentioned in this article provide a range of interactive and engaging features that cater specifically to beginners. Whether you prefer gamified lessons, vocabulary-focused practice, or interactive conversations, these top picks offer a variety of options to enrich your Korean learning journey. Additionally, for a live interaction with a personal tutor, learn Korean online with ALS.