JAPANESE CLASSES FOR KIDS
Japanese classes for kids are designed for elementary school students.
Simply log in using Zoom and meet your professional native Japanese tutor in virtual Japanese classes.
When scheduling, you will be able to book classes in your local time zone.
For more information about this course, contact us. See also Japanese for Teens.
Structured Program
We offer all Japanese language class levels from complete beginners to advanced students.
Learn Japanese grammar, while mastering the speaking and listening skills.
Professional Teachers
Students are taught by native Japanese teachers who are experienced teaching professionals. Learn with the same teacher throughout your course or feel free to try other teachers during your study.
Designed for Children
Learn Japanese the easy way with our curriculum, taking charge of when you want to learn with our flexible scheduling option and short course offering. Study notes are provided for revision at home.
Upcoming group classes
Please enroll early to secure your place.
Level 1
Feb 4 – Mar 25
Thu 6pm ET
Enroll
Level 2
Feb 3 – Mar 24
Wed 5pm ET
Enroll
Level 3
Feb 2 – Mar 23
Tue 5pm ET
Enroll
New group classes are scheduled each month. Please check back in the middle of the month for upcoming group schedule.
1-on-1 Private Lesson
Enjoy a personalized Japanese lesson to suit your pace of learning, coupled with flexible booking and rescheduling of your classes.
Learn at time that suits you with your preferred teacher.
Classes are available from 4pm ET daily.
Contact us for a special sibling rate.
Course Fees
A. $180
includes 8 x 25-minute classes
Enroll
B. $330
includes 16 x 25-minute classes
Enroll
Group Classes
Group classes are held on weekday evening and run for eight weeks.
Maximum 6 people in one group.
No rescheduling option.
Currently offered for Beginner 1, 2 and 3 levels only.
Students wanting to continue to higher levels can switch to private lessons.
Course Fee $180
includes 8 x 50-minute classes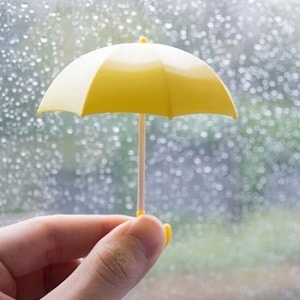 https://www.asianlanguageschool.com/wp-content/uploads/2019/09/rain-4.jpg
300
300
ALS
https://asianlanguageschool.com/wp-content/uploads/2015/12/logo_hires1.png
ALS
2019-09-21 19:31:53
2020-02-29 18:38:14
Ten Classic Japanese Nursery Rhymes for Children
https://www.asianlanguageschool.com/wp-content/uploads/2018/12/hatsumoude_couple.jpg
300
303
ALS
https://asianlanguageschool.com/wp-content/uploads/2015/12/logo_hires1.png
ALS
2018-12-26 23:30:06
2020-02-29 18:43:52
How Japanese Children Celebrate New Year