6 Best Korean Movies for the Soul
Being interested in Korean culture such as Korean films will assist you in learning Korean better. Watching Korean films will introduce you to new vocabularies that are not covered in your textbooks; it will also help you recall vocabularies that you have learned and how sentences are constructed for meaningful daily conversations, beyond the limited sentences you learn during your Korean lesson.
Below is a short list of Korean films in contemporary Korean society that we recommend to kickstart your regular watching of Korean films.
---
블라인드
Blind
This 2011 Korean thriller tells the story of a blind former police woman Min Soo-ah who almost became a victim of a serial killer. After a close contact with a serial killer, Min Soo-ah reported the incident to the police, who at first was sceptical of her. But another witness came forward and they were able to investigate the incident further and found the link between the driver who picked up Min Soo-ah and several cases of missing women. The serial killer then tracked Min Soo-ah and followed her when she was riding a night train. There is a Japanese remake of this movie called Blind Witness.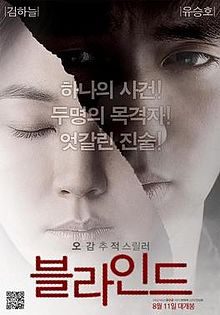 Watch Trailer
---
시월애
Il Mare
This quiet, romantic film was produced almost two decades ago and the American version was remade as The Lake House. The story follows Eun-joo, a radio performer, and Sung-hyun, an architect, who exchanged letters through the mailbox at Il Mare, the house by the lake where they both once lived in. Later they discovered that they were actually two years apart. The film shots are beautiful, particularly the scene of the lake house against the purple sky, and there is a strong on-screen chemistry between the leading actors. This is probably the best Korean romantic film that has been made.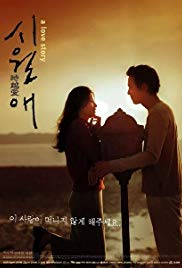 Watch Trailer
---
증인
Innocent Witness
In this 2019 drama, 46-year-old lawyer Soon-ho was handed a pro-bono case by his new firm to defend a maid accused of murdering her 80-year-old employer. The only witness to this murder was a 15-year-old autistic girl Ji-woo. Soon-ho wanted Ji-woo to give evidence before a jury to help his case. He had to win her over to agree to be a witness. The case went smoothly, if not a little bit too smoothly, with evidence pointing to a suicide instead of a homicide, and the maid was acquitted. However, during the defence, Soon-ho convinced the jury that Ji-woo's testimony was not reliable because she was mentally disabled, which led him to regret his action and questioned his decision in becoming a good lawyer.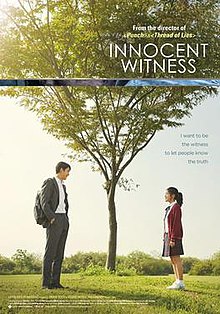 Watch Trailer
---
조작된 도시
Fabricated City
This is a 2017 action crime film starring Korean sweetheart Ji Chang-wook, playing the role of "Captain", an unemployed PC game addict and a disqualified former taekwondo champion. One day, police barged into his house and charged him with murder. He was convicted due to loads of evidence pointing at him. His mother was working on his appeal but she mysteriously died. With the help of an inmate, he escaped from prison. With the help from his fellow PC gamers, he tracked down the real criminal who framed him and uncovered the mystery behind it all.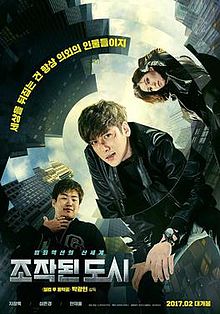 Watch Trailer
---
미녀는 괴로워
200 Pounds Beauty
This 2006 comedy tells the story of Hanna, an overweight ghost singer for a famous pop singer Ammy. Hanna has a huge crush on Ammy's manager, Sang-jun. Knowing this, Ammy purposedly insulted Hanna. Heartbroken, Hanna resorted to plastic surgery and came back as Jenny to join an audition for a new talent at Sang-jun's record company. Impressed by her vocal talent, she was signed by the record company and quickly groomed to be the new pop idol. Nobody but her best friend knew that Jenny was in fact Hanna.

Watch Trailer
---
몽타주
Montage
15 years ago, Uhm Jung-hwa's daughter was kidnapped and got killed. The kidnapper was not yet caught and the statute of limitations had expired. Just when it expired, a flower tribute was left by the kidnapper at the scene Jung-hwa's daughter died. Soon after, another kidnapping case with the same MO from 15 years ago happened. Song Young-chang was babysitting his granddaughter in the playground when the telephone at his home rang. He momentarily left his granddaughter to answer the phone. When he returned to the playground, his granddaughter was gone. The family received a ransom call, and the caller's voice was the same as the one from 15 years ago.

Watch Trailer