Learn To Sing These Popular Christmas Songs in Chinese
Although Christmas is not traditionally celebrated in China, the festive occasion has gained popularity in the Mainland, especially in the major cities with shopping centres decorated to welcome this holiday season and retailers offering special Christmas products.
Popular English Christmas songs have been translated into Chinese for kids and adults to enjoy. Below are three Christmas post cards from us with Chinese lyrics of the all time favourites – Jingle Bells, We Wish You A Merry Christmas, and Silent Night (click on it to view the video clip). Print it and pin it on your study board, sing along to the lyrics when you play your piano on Christmas Eve, or give it to friends who learn Chinese as Christmas cards.
JINGLE BELLS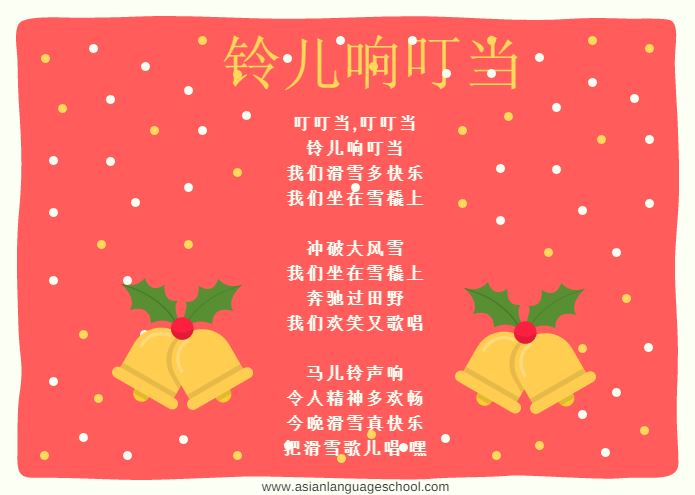 WE WISH YOU A MERRY CHRISTMAS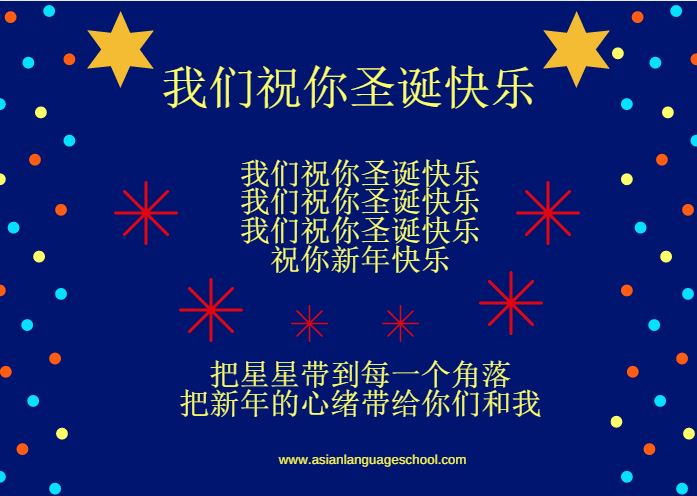 SILENT NIGHT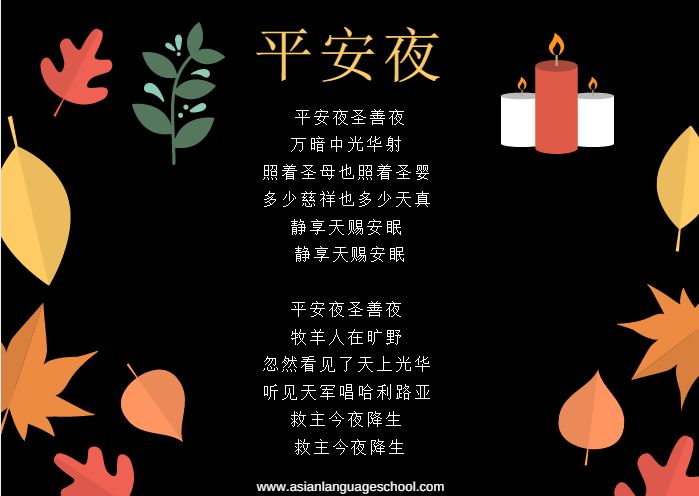 ---
Click the buttons below to learn more about our Mandarin classes for children.